Welcome and course guidelines
Welcome to Level 1 online training !
First, we want to congratulate you for taking the next step in your Biodecoding® training.
Some of you have already completed Module 1-Starter Course. If this isn't the case, make sure you complete it first as you will need the foundational concepts and protocols to be able to follow the advanced courses starting with Module 2.

You will find your Module 1 - Starter Course at the very bottom of the course curriculum page or click HERE to access it directly.

We are thrilled you chose to embark in this extraordinary journey of getting to know your body and yourself at the most intimate level, that of the cells.

IMPORTANT NOTE: Starting with Module 2, modules will be released one by one as we are moving forward throughout the training and the mentoring webinars. It's normal if you can't access right away the advanced modules after module 2.

Getting you ready to decode any symptoms
The advanced courses of the Level 1 Certification Training teach you the very technique that made Biodecoding® stand out from any other so-called similar decoding modalities. You are going to learn the signature method developed by Christian Flèche that will allow you to decode with extreme precision virtually any symptom using the Biological Portal.
You will learn fluency in Biodecoding® in the same way you learn a language: you begin with the alphabet, then begin to string together words to finally be able to build a full sentence. That sentence is called the Conflictual Sentence and acts like an arrow that will target the center of the emotional conflict.
At the end of the Level 1 training you will have all the tools to be able to decode virtually any symptom, along with a set of powerful therapeutic protocols to start resolving emotional conflicts underlying a symptom.
Live Mentoring Webinars to Learn the Therapeutic Protocols


As you understand by now, Biodecoding® is not only about theories. It's first and foremost a practical method which means that every theoretical concept that you learn has a concrete application through a set of therapeutic techniques and protocols. Over 16 signature protocols will be delivered during the online Mentoring Webinars.
CERTIFICATION REQUIREMENTS
Assignments: After each mentoring webinar, you will be given assignments to master your new acquired skills. A written feedback on your practice will be required for each protocol practice.
Live attendance to the Mentoring Webinars is required for your teacher to get to know you and evaluate your involvement and progress throughout the courses.
If you are not interested in the certification, you are not required to attend the Mentoring Sessions live and fulfill any assignment.
REPLAYS
Replays of the Group Mentoring Meetings will be available a few days after the live event. Due to occasional technical issues that may occur from time to time, we recommend that you take notes and take pictures of the slides during the live event. The replays are a great opportunity to review the material and catch up with the parts you missed but we recommend that you don't rely on them since we can't guarantee them.
REGISTRATION REQUIRES
To be able to join the live webinars, don't forget to register to each mentoring webinar. Registration links will be posted 1 or 2 weeks prior to the event.
Don't Forget the Quiz to Move on to the Next Lesson
And as a reminder, don't forget to complete the quiz at the end of each lesson since it will not only allow you to move on to the next lesson. It highlights the knowledge you need to know for certification.
About Module 5
After completion of the online courses (Module 1 through Module 4), you will be able to attend the Module 5 course, the last module of the Level 1 Certification Training. This seminar will be taught live online by Christian Flèche himself. A special moment to work live with the creator of the method and for him to get to know you more personally.
This final seminar is given once a year (online for the moment until travel restrictions are lifted). The first part will be a review of all the fundamentals and an individual evaluation of your knowledge for those of you who want to get certified as a Biodecoding Coach. The second part will cover new materials and protocols.
Comment section
At any time as you are going through the course you can ask questions or ask for technical assistance in the comment box located at the bottom of each lesson. Either your mentor or one of the team members will reply directly to you by email or in the thread as soon as possible. Sometimes seasoned students may reply to share their experience or understanding. The comment section is also a great means to stay connected with your fellow students and build a supportive community.
Questions that require development will be answered during the next mentoring sessions.
Note: Please do not ask questions regarding specific health conditions you or someone you know may have. This is not the place to give specific therapeutic advice. Personal health issues require a thorough assessment of the symptoms as well as the person's personal and emotional reality. We recommend that you book a private session with one of our Certified Biodecoding® Therapists to address personal health issues.
If you need technical assistance regarding the courses, you can also contact our Tech Support directly at [email protected]g.com. The team will be glad to assist you as promptly as possible to facilitate your learning experience.
Without Any Further Ado...
... we'll let you get started with your first lesson.
Enjoy your training and remember the entire team has your back and is happy to offer any help and assistance you may need to achieve your therapeutic goals.
Cheers!
Marie Anne Boularand
Founder of the Biodecoding® Institute
And your online Teacher,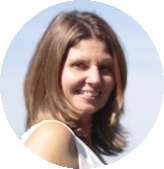 Complete and Continue