EARLY BIRD SPECIAL - $300 OFF

Expires October 30th, 2023

One-time payment = use coupon GREAT300-1

4-month installment = use coupon GREAT300-4

12-month installment = use coupon GREAT300-12

EASY ENROLLMENT PLAN

ONLY $215* per month

if you enroll before October 30th, 2023

*with a 12-month installment plan (+ taxes)

Are you a seasoned health practitioner and want to speed-up your healing results?

Do you want to start a new career and become an outstanding therapist?
Or you just want to educate yourself and experience deep transformation?

THEN THIS COURSE IS FOR YOU!

WHY LEARN BIODECODING?

Simply put:: it's the missing link in rapid healing. That's what makes Biodecoding® stands out from other healing modalities. It combines the most effective therapeutic techniques available today with a new consciousness of our cellular and emotional reality. You learn the very language that targets the body-mind subconscious to create rapid transformation.

Christian Flèche, the creator of this innovative method and author of 32 books, has only one goal in mind: get results fast ! Was he destined to fulfill that objective? It looks like it. Indeed, Flèche means Arrow in French. And an arrow is meant to reach the center of a target at a high speed. This is what Biodecoding ® offers you: a highway to reach the emotional core issue of dis-ease fast and with an extreme precision.
Join a school with 26 years of experience in training thousands of students worldwide

WHAT ARE YOU GOING TO STUDY?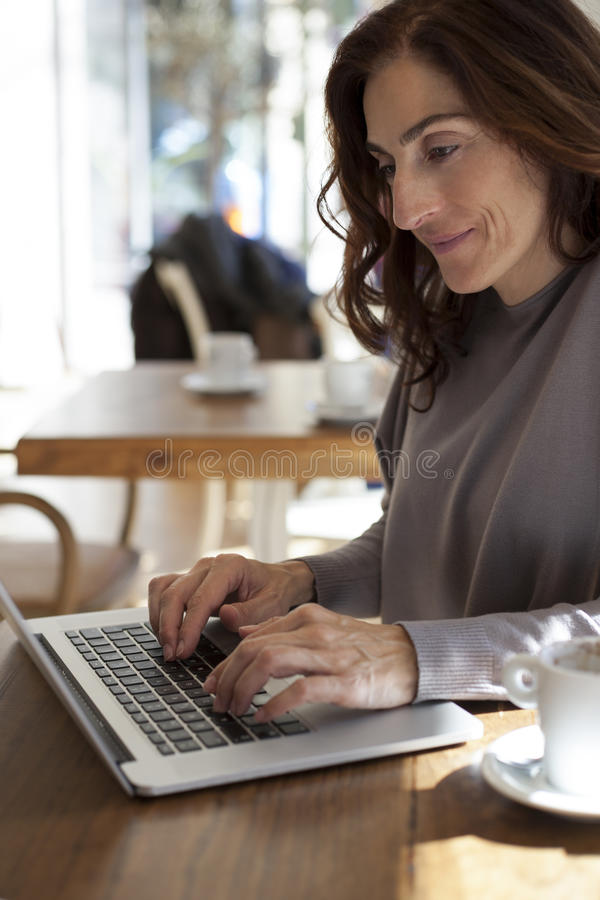 The Full Training entails approximately 150 hours between curriculum, mentoring and practice. Unfolding throughout 5 Modules (Starter Course, Module 2, Module 3, Module 4 and Module 5), you will learn the core foundation of the Biodecoding® method. This course will bring you innovative techniques that will allow you to transform your current healing practice and start right away a new career as a Biodecoding® Coach.

Here is a sample of what will be covered:

The key elements to create a therapeutic rapport with your client

The 2 rules that

will induce change in your client
The different kinds of emotion and which ones impact directly the cells and cause disease.
16+ signature healing protocols developed by Christian Fleche that will transform your healing practice

The biological purpose of disease in terms of survival

The 5 criteria the bio-shock

How to identify the precise moment of a bio-shock

How to identify the triggers (tracks) and access the programming event?

The general decoding of each organ and tissue of the body

The signature method to decode each symptom tailored to each client called the Biological Portal
The specific decoding of cancer, pain, inflammation, chronic conditions, organ failure, immune diseases, allergies and headaches
The concept of Inkpot and Eraser to determine the structure of the conflict

The notion of predicates: how our words reveal our conflicts and their connection to specific organs
The 9 locking conflicts that prevent healing from happening
The 4 psychological phases of disease

Medications and the phases of disease

And much more...

Check the course curriculum below for the full content of the course

Course Curriculum
TRAINING INTRODUCTION
Available in days
days after you enroll
MODULE 1 -STARTER COURSE
Available in days
days after you enroll
MODULE 2
Available in days
days after you enroll
By the end of the course, you will be eligible for certification as a Biodecoding® Coach and start practicing your new healing skills right away with your clients and loved ones.

LEARN FROM THE CREATOR OF BIODECODING®
The particularity of this online course is that you will learn directly from the creator of the method, Christian Flèche. You can't wish for more! When watching the pre-recorded videos, you will grasp the essence of Biodecoding® at its source, in its pure form. And Marie Anne Boularand, the founder of the Biodecoding® Institute and a senior Biodecoding® therapist for 20 years, will conduct the live Mentoring Webinars and insure the follow-up with each student.

The last module of the training (Module 5) will be conducted live online by Christian Flèche. During those 3 days, you will have the chance to meet and interact with the creator of the method. It will be the opportunity to review the main topics of the course and be evaluated for certification if you choose to be certified as a Biodecoding® Coach. We will complete the module with the last lessons of the training and a new set of protocols.
COURSE LAYOUT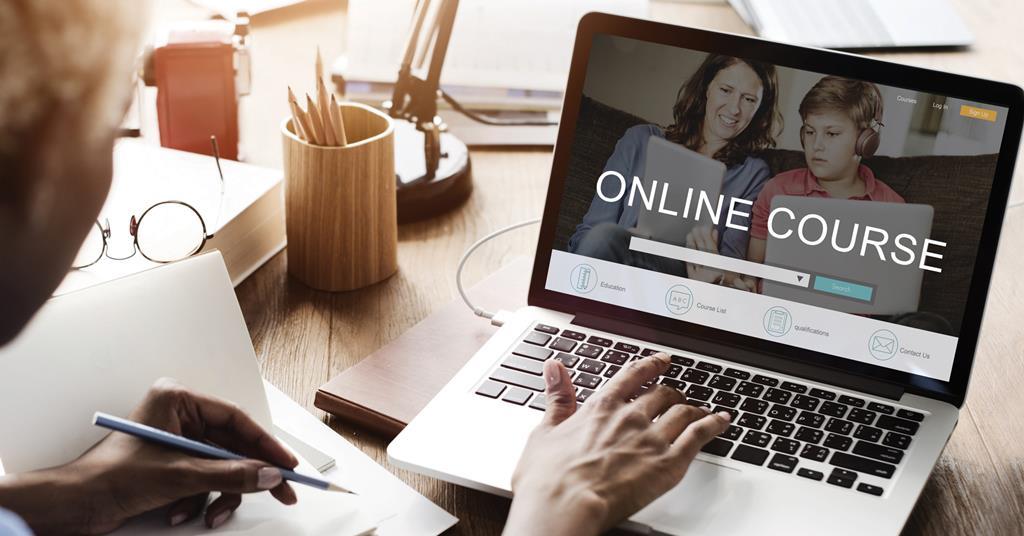 The Full Training is divided in 5 segments:
100+ pre-recorded lessons

12 live mentoring classes

2 bonus mentoring classes - preparation for certification


Unlimited protocol practice with cohorts

3 days live with Christian

Flèche
Pre-recorded lessons
This first segment of the course is comprised of 100+ lessons and some additional bonuses that you can watch anytime at your own pace.

Each lesson includes:
One or two videos developing a specific concept using multiple examples from real stories

One or more PDF documents which summarize thoroughly the topics developed in the videos

Bonus materials to deepen your knowledge

A quiz to self-evaluate your integration of the fundamental points
12 Mentoring Webinars
The mentoring webinars are where you dive into the core of the Biodecoding® practice. During 12 live events of 2.5 hours each, you will learn all the foundational protocols that will change the way you practice therapy. You will be able to apply these signature protocols right away in your professional practice and personal life. The mentoring sessions are an opportunity to meet your mentoring teacher as well as your cohorts, get answers to all your questions, receive tips to master your new knowledge and skills acquired during the course. ( Check the dates of the mentoring classes here )

Unlimited Protocol Practice

Following each mentoring class, you will have 2 to 3 weeks to practice the protocols with your peer students. This is the time when you are going to experience the transformational work on yourself and at the same time develop your new therapeutic skills. After each practice, you will write a feedback about your experience and send it to your teacher who will be able to follow your progression and provide some additional tips.
2 Bonus Mentoring Classes
After the 12 mentoring webinars, we offer our students the opportunity to review all the topics covered during the training and get you ready for your validation if you wish to be certified
as a Biodecoding®
Coach.
3 days Live with Christian Flèche

The Full Training ends with a 3-day live online seminar with christian
Flèche. This last module will be the opportunity to meet live the creator of the method and get evaluated to receive your certification. We'll also cover the last topics of the training with a new set of protocols.

.

CONSTANT CONTACT WITH YOUR TEACHER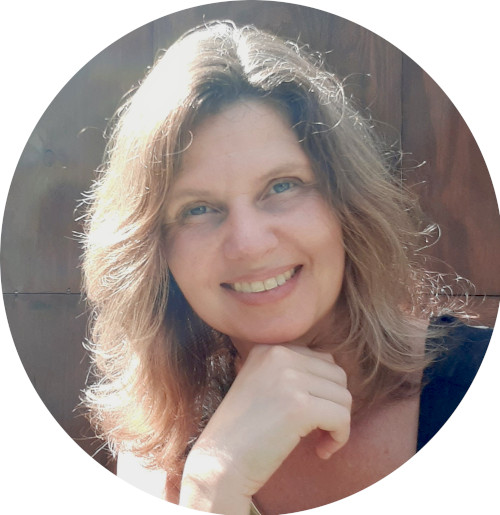 What makes our online course unique is that we offer each student the possibility to communicate directly with his mentoring teacher via email. You won't find this special attention anywhere else. It means that you receive personal guidance at every step of your training. You are never left alone, your teacher is just one email away from you !
BE PART OF AN AMAZING COMMUNITY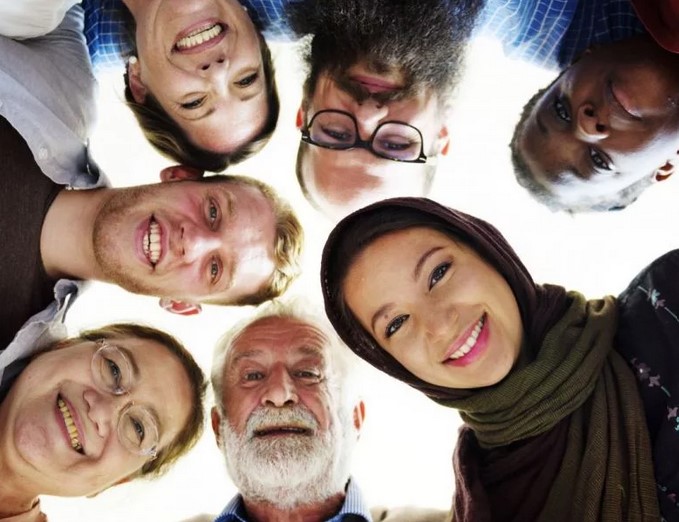 This is the cherry on the sundae: you will be part of a Telegram group to stay connected and exchange with a wonderful international community of passionate, caring and like-minded individuals with whom you can hone your skills and get support.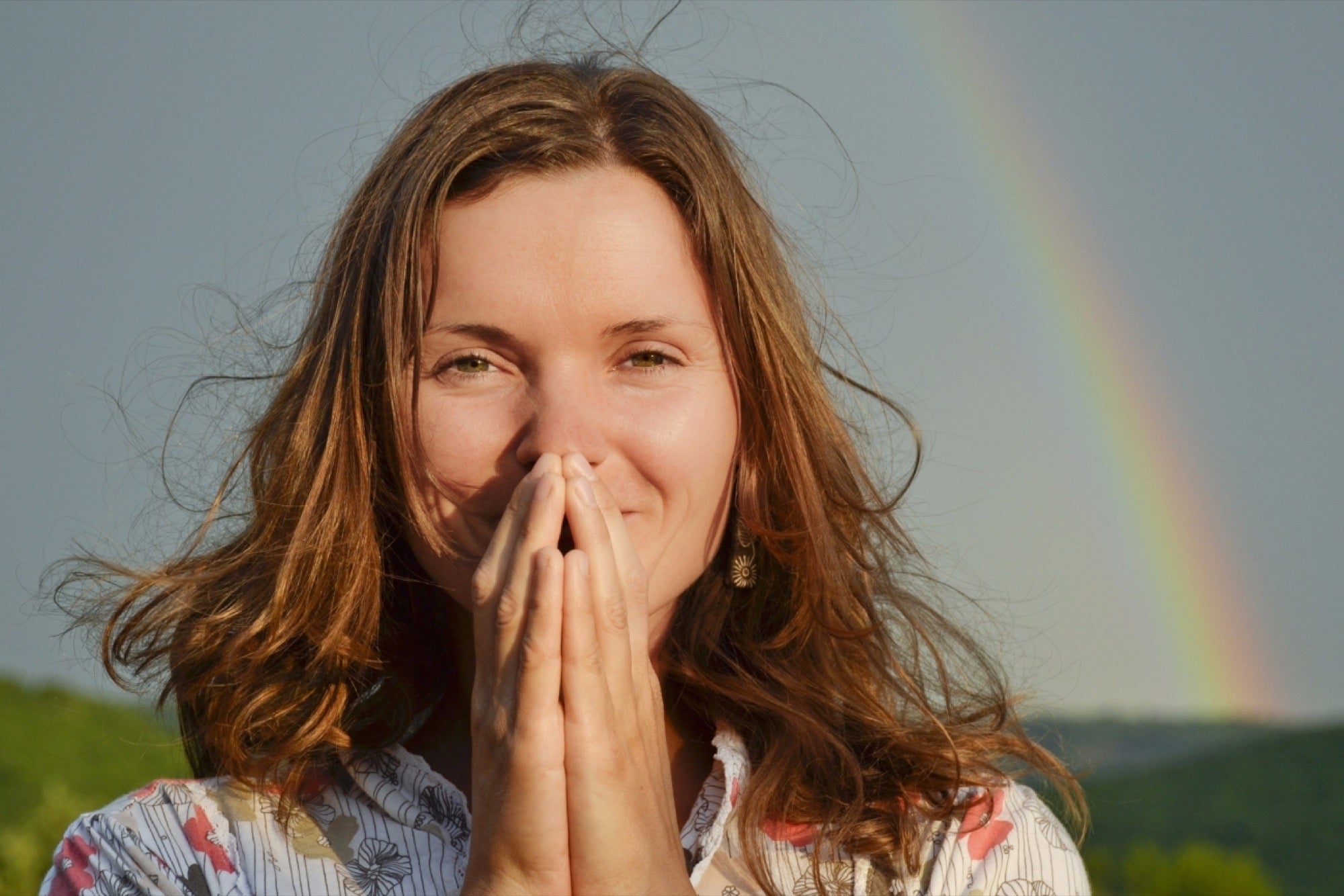 IMPLEMENT THE POTENCY OF BIODECODING® AND EXPERIENCE ITS TRANSFORMATIONAL POWER

The key to understanding our bodies and its diseases rests not just on psychological, symbolic or intellectual approaches, but on a bio-logical.

This course will clarify for you the intrinsic organ-psyche-brain connection , and provide the critical tools to release trapped emotions and embedded unconscious beliefs that cause the energetic blockage that creates disease.
THE MOST COMMON RESULTS YOU CAN EXPECT
Here's a sample of outcomes you may obtain using Biodecoding® in your professional practice and personal life:
Speed up symptom-reversal

Erase the disease-program at its root cause

Prevent relapses and stop chronic conditions

Prevent future diseases or illness

Resolve past and present emotional conflicts and change the course of your destiny

Eliminate the fear of disease and feel at peace with your body

Grow in consciousness of your true and unlimited self

OUR 14-DAY SATISFACTION GUARANTEE

You are not sure if this course will match your expectations? Don't worry, enrollment in our Full Training comes with a 14-day satisfaction guarantee from the day you enrolled. If within the 14-day trial period you feel the content of the course did not match your expectations, contact us immediately by email ([email protected]) to request a full refund. Although we would be sad to see you leave our student community, we will proceed to fully refund your purchase. Please be aware that beyond the 14-day trial period, no refund will be processed and you are bound to continue your payments until the end of your payment plan.
A risk-free enrollment !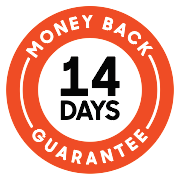 AN INTEGRATIVE, LOGICAL AND EFFICIENT METHOD FOR EVERYONE!
Rare are healing modalities that have it all. After 30 years of deciphering the language of biology using NLP, hypnosis, gestalt, metaphors and transgenerational therapy, Christian Flèche came up with a very unique integrative method to quickly decode the message of the body and target permanent cellular healing. The future of healing is right here !

Biodecoding® is aimed at any professionals and individuals who look for self-help and want to help others: physicians, therapists, healers, social workers, life coaches, teachers, educators, parents…
This innovative technique is compatible with any other healing modalities and can be easily integrated in your current healing and coaching practice. You can also choose to use Biodecoding® as your sole healing approach.

NO medical background or special trainings are required to learn and practice Biodecoding®.

You can join with confidence the future of rapid healing !

BEFORE YOU ENROLL, HERE IS

SOME COMPLEMENTARY INFORMATION

FAQ's
When does the course start and finish?
You can start learning the pre-recorded lessons right away at your own pace. The course ends right after the live 3-day module with Christian Fleche (Module 5). The dates will be announced as soon the minimum number of students is reached.
How long do I have access to the course?
From the date of your enrollment, you have unlimited access to the pre-recorded content of the main course for 2 years - across any and all devices you own. It gives you plenty of time to learn all the material provided and take notes.
What if I am unhappy with the course?
We would never want you to be unhappy! But if for any reason you are not fully satisfied with the course or you change your mind, contact us immediately within the first 14 days after the day of your enrollment and we will give you a full refund. After 14 days, no refund will be issued and you are bound to complete your payment plan.
When and how do I get certified?
This online course will provide you with all the material and protocols that will allow you to start practicing Biodecoding® efficiently. Since excellency is our school priority, students aiming for certification are required to attend live ALL Mentoring Webinars and fulfill their assignments. The evaluation of the student's knowledge and skills by an authorized Biodecoding® teacher will be done during the live 3-day Module with Christian Fleche (Module 5). After a positive evaluation and completion of all required assignments, you will receive a certificate as a Biodecoding® Coach.
Should I attend live the Online Mentoring Sessions?
If you are serious about learning Biodecoding®, attendance to all Mentoring Sessions is required for certification since this is where you are going to learn the signature therapeutic protocols. Assignments given at the end of each Mentoring Session will be taken into account in your evaluation for certification.
What do Live Mentoring Sessions entice?
Once or twice a month you will be offered live online Mentoring Webinars with a Biodecoding® teacher. During these 2.5-hour long sessions you will be able to ask your questions regarding the course and most importantly you will learn the signature protocols that make Biodecoding® unique and amazingly efficient. At the end of each session, students are given an assignment which will be taken into account in their evaluation for certification.
Are live mentoring webinars recorded?
Most mentoring sessions will be recorded to ease your learning experience and will be shared with the group after each mentoring. But because technical issues may occur we do not guarantee these recordings. It is the student's responsibility to record on his/her end and take notes during the mentoring webinars. Also because during these mentoring students expose their emotions and some sensitive information about themselves, these recordings will be shared for 1 (ONE) year only from the time of the recording.
How do I stay connected with other students?
You will have 2 ways to stay connected with your peers: Email and Telegram. We will send you the list of all registered students for the training cycle with their contact information and add you to the Telegram group. This way you will be able to seek for support from your cohorts, find partners for the practice of the protocols, share any materials that complement the course, ask your questions and more. In short, you will never feel alone and you will find a supportive community of like-minded people from all around the world.
What if I miss some mentoring webinars and I'm not ready for certification?
We are aware that some of you have very busy lives and that unexpected life circumstances may occur in a way that can prevent you from attending some live webinars. We don't want to put more pressure on you, that's why most mentoring webinars will be recorded so that you can catch up later at your convenience and stay in the loop. You just have to contact us in advance as soon as you know you won't be able to attend a mentoring class live. Remember that part of our special advantages in taking the course with us is that you will be able to attend the live mentoring classes of the next training cycle, giving you the opportunity to catch up to validate your certification. Also if you don't feel ready to pass the evaluation for certification by the end of the first year's training cycle, we offer you the possibility to get certified the following year at no extra charge. This is the priceless BONUS you get when training with the Biodecoding® Institute.
The whole Team is looking forward to welcoming you on this path to conscious healing.
ENROLL TODAY AND GET $300 OFF

One-time payment = use coupon GREAT300-1

4-month installment = use coupon GREAT300-4

12-month installment = use coupon GREAT300-12