FAQ's
When does the course start and finish?
You can start learning the pre-recorded lessons right away at your own pace. The course ends right after the live Module 5 with Christian Fleche. The dates will be announced as soon the minimum number of students is reached.
How long do I have access to the course?
From the date of your enrollment, you have unlimited access to the recorded content of the course for 2 years - across any and all devices you own. It gives you plenty of time to learn all the material provided and take notes.
What if I am unhappy with the course?
We would never want you to be unhappy! But if for any reason you are not fully satisfied with the course, contact us in the first 14 days after the day of your enrollment and we will give you a full refund. After 14 days, no refund will be issued and you are bound to complete your payment plan.
When and how do I get certified?
This online course will provide you with all the material and protocols that will allow you to start practicing Biodecoding® efficiently. Since excellency is our school priority, students aiming for certification are required to attend live the Mentoring Webinars and do their assignments. The evaluation of the student's knowledge and skills by an authorized Biodecoding® teacher will be done during the live Module 5. After a positive evaluation and completion of all required assignments, you will receive a certification as a Biodecoding® Coach.
Should I attend the Online Mentoring Sessions?
If you are serious about learning Biodecoding®, attendance to the Mentoring Sessions is required for certification since this is where you are going to learn the signature therapeutic protocols. Assignments given at the end of each Mentoring Session will be taken into account in your evaluation for certification.
What do Live Mentoring Sessions entice?
Once or twice a month you will be offered live online Mentoring Webinars with a Biodecoding® teacher. During these 2.5-hour long sessions you will be able to ask your questions regarding the course and most importantly you will learn the signature protocols that make Biodecoding® unique and amazingly efficient. At the end of each session, students are given an assignment which will be taken into account in their evaluation for certification.
Are live mentoring webinars recorded?
Most mentoring sessions will be recorded to ease your learning experience and will be shared with the group after each mentoring. But because technical issues may occur we do not guarantee these recordings. It is the student's responsibility to record on his/her end and take notes during live the mentoring webinars.
How do I stay connected with other students?
The Biodecoding® Institute has chosen to use the Telegram application to connect students. Through this application you will be able to seek for support from your cohorts, find partners for the practice of the therapeutic protocols, share any material that complement the course, ask your questions and more. In short, you will never feel alone and you will find a supportive community of like-minded people from all around the world. You will also have the option to connect with your cohorts via emails.
What if I miss some mentoring webinars and I'm not ready for certification?
We are aware that some of you have very busy lives and that unexpected life situations may occur in a way that can prevent you from attending some live webinars. We don't want to put more pressure on you, that's why most mentoring webinars will be recorded so that you can catch up later at your convenience and stay in the loop. We also decided to extend your access to live mentoring webinars to the next year training cycle so that you can repeat and delve deeper into the topics. Also if you don't feel ready to pass the evaluation for certification by the end of the first year's training cycle, we offer you the possibility to get certified the following year at no extra charge. This is the priceless BONUS you get when training with the Biodecoding® Institute.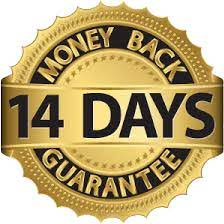 We don't want you to be unhappy with the course but if for any reason you are not fully satisfied with the content of the course, you will have 14 days after the date of your enrollment to ask for a full refund. Past this delay, no refund will be issued and you will be bound to continue your payments until the end of your payment plan .
The whole Team is looking forward to welcoming you on this path to conscious healing and health independence.