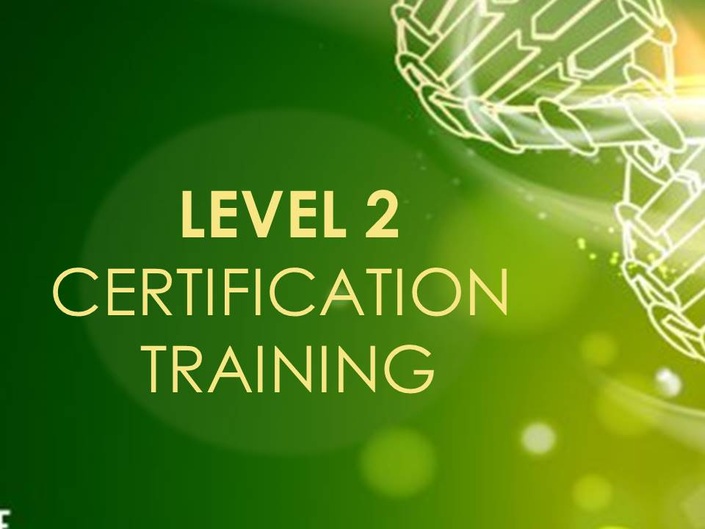 LEVEL 2 CERTIFICATION TRAINING (2021)
Master your Biodecoding Tools and Become a Biodecoding Counselor
Enroll in Course
You have completed Level 1 Certification Training and now would you like to get to the next level with your new therapeutic skills?

Let's get started !

WHAT IS THE TRAINING ABOUT?

During Level 1 Certification Training, you have learnt all the Biodecoding foundational concepts. What about learning new powerful tools that will allow you to resolve a broader range of situations with your clients and yourself? Many of you have wondered:

how to address issues that stem from our parents and ancestors

how to approach behavioral and emotional issues

how to identify a belief and work on its structure
Let's dive into these fascinating topics that will dig deeper into the root cause of physical and emotional dis-orders.

Regardless of whether you are aiming for certification or just self-development, this Level 2 Training's ultimate objective is to assist you in further mastering your new therapeutic skills and reveal the outstanding therapist within.

>> 5 SPECIALTY MODULES

Project-purpose of the child and life cycles (4 days live online I Sept 25-26 & Oct.30-31, 2021)
Transgenerational therapy (3 days live online I Jan. 21-23, 2022)
Behavioral issues and emotional imbalances (4 days live online I Sept. 1-4, 2022)
Structure of beliefs (3 days live online I Oct. 14-16, 2022)
Reveal the Transcendental Therapist Within (4 days live online or residential I Dec. 1-4, 2022)
Each module of the Level 2 training

- is independent from each other and can be taken in any order.

- is presented live online (unless mentioned otherwise) by one of the French teachers from the School of Biodecoding®. The seminars will be in French with English translation.
- mixes theory and therapeutic protocols which are all demonstrated live during the seminar. Some of the protocols will be practiced live or after the class between peer students on your own time.
- comes with a PDF handout
- Students will have access to a platform (Slack) to connect with fellow students to continue their practice and build a supportive community.
>>12 SUPERVISION WEBINARS
At this level of the training, it is important for each student to not only master his/her new therapeutic tools and skills learnt during Level 1 but to also identify and overcome some of his/her limits and blockages as a therapist. The supervisions' ultimate objective is to reveal the best version of the therapist within to insure the most enjoyable and successful practice.

Here is an overview of the goals of the live supervision:

To practice the Biological Portal with real client cases

To assist students in their practice with clients and to understand where they experience blocks in the therapy and provide tips and feedback

To assist future Biodecoding® therapists in working on themselves and further their awareness that their blockages and challenges with clients are a reflection of their own unresolved conflicts

To clarify any themes and aspects of the courses (all courses)

To review and practice the protocols from previous courses if needed
There will be one 3-hour Supervision Webinar per month with a break for the summer. Each webinar will be tailored to the needs of the group for that day and will include the practice of at least 2 Biological Portals by students.

Important: unlike in Level 1, all the questions and guidance for practice will be addressed live during the Supervisions and not by emails.

YOUR INVESTMENT

$1990* (instead of $2630)

or $173 per month for 12 months

*price for one time payment and 3-month plan

CERTIFICATION REQUIREMENTS

Most of you are enrolling in this training because you want to get certified as a Biodecoding® Counselor. The Biodecoding® School of Christian Fleche has based its reputation on training first-class therapists around the world. To achieve this level of excellency, students have to fulfill some specific requirements to obtain their certification:

Be certified as a Biodecoding® Coach (Level 1 Certification Training)

Attend live all 5 specialty modules

Attend at least 12 live supervisions

Practice all the required protocols with peer students

Present at least one Biological Portal during the supervisions
WHAT DOES THE EVALUATION ENTAIL?

When the student is ready to get evaluated for certification, she/he will be requested to demonstrate that she/he knows how to use the Biological Portal and perform a live presentation with a real client case in front of a certified teacher of the school.
Students must prepare at least 3 real cases from his/her own clients or friends (it is important that these cases are real situations – teachers will verify). Only one presentation is required but in the case the 1st demonstration is not satisfactory, the student is offered the possibility to try again with another case. If the demonstration is satisfactory, she/he will receive a certificate recognizing his level of competence as a Biodecoding® Counselor.
Course Curriculum
WELCOME AND COURSE GUIDELINES
Available in days
days after you enroll
BIOLOGICAL PORTALS - SAMPLES
Available in days
days after you enroll
FAQ's
When does the training start and finish?
The course starts on September 25th, 2021 with the module on Project-Purpose of the Child and ends on December 4th, 2022 with the Module Reveal the Transcendental Therapist.
Are the courses recorded?
Because some students and teachers do not want to have their pictures and life exposed uncontrollably, and because by law in Europe we are required to respect people's privacy, there will be a strict policy regarding access to recordings of the courses and supervision sessions. --- Regarding courses: only the audio recording of the theory parts will be provided to students. --- Regarding supervision sessions: only Biological Portal presentations will be recorded for learning purposes.
Will you offer payment plans to access the training?
Yes. You will be offered 3-6-12 months payment plans to choose from to ease your access to the training. We want the financial stress to get out of the way as much as possible.
When can I get evaluated to receive my certification?
If you feel ready to be evaluated, Christian Fleche will be available for a supervision session on November 30th, 2022, during which you will be able to present a Biological Portal. If the presentation is satisfactory, you will be certified as a Biodecoding Counselor.
What if I can't attend live the 12 Supervision Sessions during this cycle?
We understand that sometimes there are some unexpected imperative situations in life. So we offer you the possibility to attend up to 3 missed sessions in the next Level 2 supervision cycle. Subsequently it will delay your opportunity to take the evaluation for certification.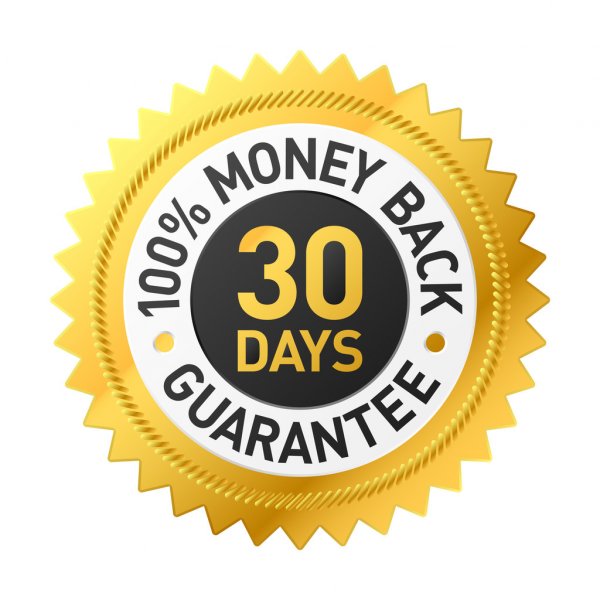 We don't want to disappointment you but if for some reason you are not satisfied with the content of the courses, you will have 30 days after September 25th, 2021 to ask for a full refund. After October 25th, 2021 no refund will be issued and you will be bound to continue your payments until the end of your payment plan.

BEFORE YOU ENROLL

If there are any questions or concerns regarding Level 2 Certification Training that have not been addressed, don't hesitate to contact us at [email protected]. We'll be glad to provide you with additional information before you decide to engage in this training program.

Marci and I will stay available to assist you by email at any step during your training. And Jon will continue to take care of the technical issues that may get In the way.

We hope to have the pleasure of your enthusiastic presence for this Level 2 Training.