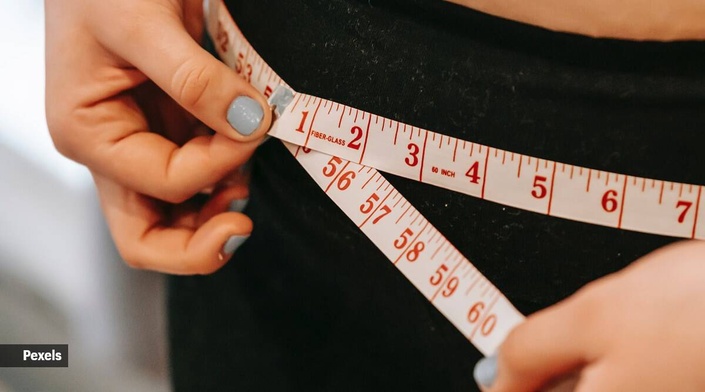 MASTERCLASS - OVERCOMING OVERWEIGHT WITH BIODECODING
LEARN THE EMOTIONAL CAUSE OF WEIGHT GAIN

THE SECRET TO ACHIEVE LASTING RESULTS.

Weight issues and eating disorders are a plague nowadays in our modern societies and they greatly affect our health.

The strategy usually proposed to lose weight is essentially based on more or less restrictive diets and physical exercises. Unfortunately when weight loss happens through these kinds of regimen it usually does not last despite all the restrictions and efforts.

The person goes back to her initial appearance which creates a sensation of frustration and powerlessness which in turn increases the sense of disgust the person feels toward her body.

The person is trap in an endless loop that can last her entire life and she ends up given up at some point.

Being overweight goes beyond the simple equation of eating less and burning more. If it was that simple, everybody eating healthy and exercising daily would be in perfect shape.
GET THE MISSING LINK TO ACCELERATE YOUR BACK-TO-SHAPE GOAL
THE STRATEGY THAT FAILED

We all agree that healthy diet and exercising are essential for a good health. But when comes to losing weight or maintaining a healthy body shape, it does not always fill the bill. We can see some people eating very healthy and moderately deal with overweight. We can also see people exercising intensely for weeks and reach a stubborn plateau after losing a few pounds despite their strong commitment.
A sense of failure surfaces inside and despair sometimes takes place until a new miracle method trends out.
WHAT GOES WRONG?

Why some people can't achieve the results shown in the success stories? What do they do wrong? Is there something wrong with their bodies?
The answer is no
:
They are not doing anything wrong nor is there anything wrong with their body. On the contrary, their body is perfectly fine. It does what it's meant to do for their own good.
WEIGHT EXCESS IS FOR MY OWN GOOD?

I can hear you. How being overweight can be for my own good? It does not make sense.
Indeed, this statement makes no sense for the rational mind. Being overweight does not offer much advantage in our modern societies. But at the biological level, it makes total sense. In fact, the body responds logically and intelligently when we know about the logic of biology, of survival.

Discover the logic of biology

BREAK FREE FROM

YOUR EMOTIONAL TRAUMAS

TO RESUME HEALTHY WEIGHT

- NATURALLY

GOING TO THE ROOT OF THE ISSUE

That's what Biodecoding® proposes: to go to the root of the issue where everything started in the first place. Nature never does things by accident, it follows a logical and intelligent program to insure survival whether it's in animals, plants or humans. And excess of weight follows the same survival pattern .

Are you dealing with overweight?
Do you want to help people suffering from weight issues?
Are you looking for permanent results on the path back to healthy weight?



Do you want to address the emotional and ancestral root cause of weight gain?

Then this class is for you. You will gain some insight on the internal mechanisms underlying weight gain and will discover some of the emotional conflicts underlying excess of weight.

Your Teacher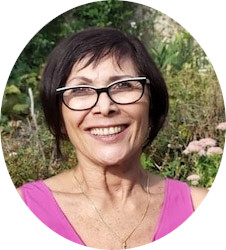 Sophie Favarel have practiced Body Psychotherapy since 1988 and received her certification through the Institute of Psychotherapy in Venezuela
In 2005 she broadened her therapeutic skills through a training in the Method of Liberation of Body Armors with Marie Lise Labonté in Paris. In 2009 she started training in Biodecoding® with Christian Flèche and became a Biodecoding® Teacher in 2016. She also certified as an NLP Practitioner, in Family Constellation of Bert Hellinger and as a Practitioner in Ericksonian Hypnosis. An international Speaker and Trainer, she works with private businesses, medical clinics and as a private consultant. After living most of her adult life in Venezuela, she came back in France, her native country, in 2017.
FAQ's
Is the course recorded?
The course will be recorded except the demonstrations and practice of the protocols to preserve participants privacy. Please don't rely solely on the recordings as technical issues may occur. We strongly recommend that you take as many notes as you can during the live event.
How long do I have access to the replay?
You will have 30 days unlimited access to watch and re-watch the replay. It's usually plenty of time for attendees to take all the notes they need.
What is your cancelation policy?
We have been offering innovative healing concepts for the past 26 years and we know that you won't find our teachings anywhere else. You will have 7 DAYS to cancel your registration after the day of your enrollment as long as the class did not start. For your cancellation to be valid, you will have to send an email to
[email protected]
within the 7 day period to receive a full refund. As soon as the class starts or if cancellation is received after the 7 day period, no refund or transfer will be granted. The fee will be fully due whether you attend the class or not. Thank you for your understanding.
STEP ONTO SUCCESS TODAY !